Sound The Nerd Alarm
So here is a picture of Spiderman from the upcoming (2007) Spiderman 3 movie: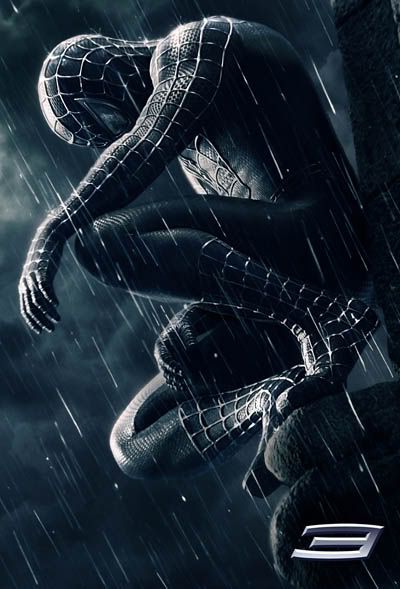 Notice the black suit? Now, this doesn't mean much to the average Joe's and Joesephine's out there, but to ginormous nerds and geeks like me, it means a heck of a lot. I'm excited for this movie already.
Also, apparently one of the villains in the movie is going to be
Sandman
. Sandman? Lame. I was hoping to see
this guy
, or possibly
this guy
, or maybe even
this guy
. Well, maybe not that
last
guy.
God I'm a huge nerd.