Hair Today, Gone Tomorrow
Hopefully by the end of this weekend, I shall be rid of my luscious locks (before they fall all over my pillows and shit). That's right, The Great Hair Migration Of 2005 has begun in earnest. Now I can finally get my chance to join my favorite steet gang:
The Baldies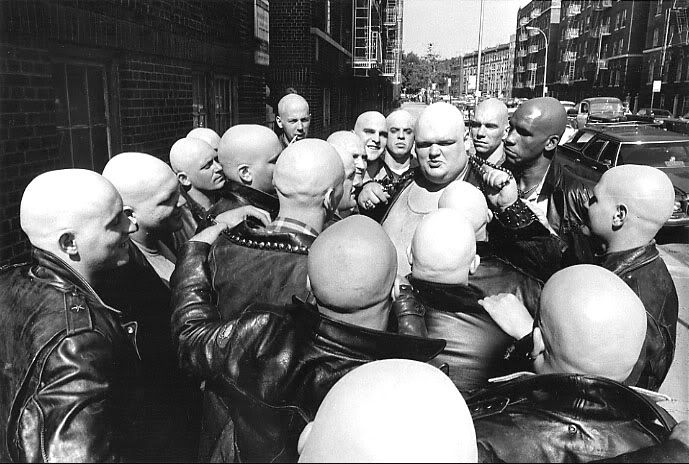 You all have seen
The Wanderers
, right? If not, for shame.