Yes, that is a candy cane in my pocket, and I am happy to see you...
Well, it's almost that time. I'm heading home to Sydney tomorrow, and I'm not sure how many updates there's gonna be to the old blog here until 2005, so I'll just leave you all with this lovely holiday message: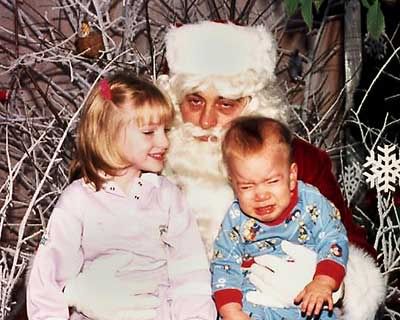 Drunk Santa says: "Leave your front door unlocked this year, because I ain't goin down no chimneys, no way, no how. And instead of the usual milk and cookies crap, why not leave me something half decent, like a bottle of Jack and some chicken wings or something? Be good to each other and don't talk no mess, or you ain't gettin' shit for Christmas. I'm out this bitch. Word."